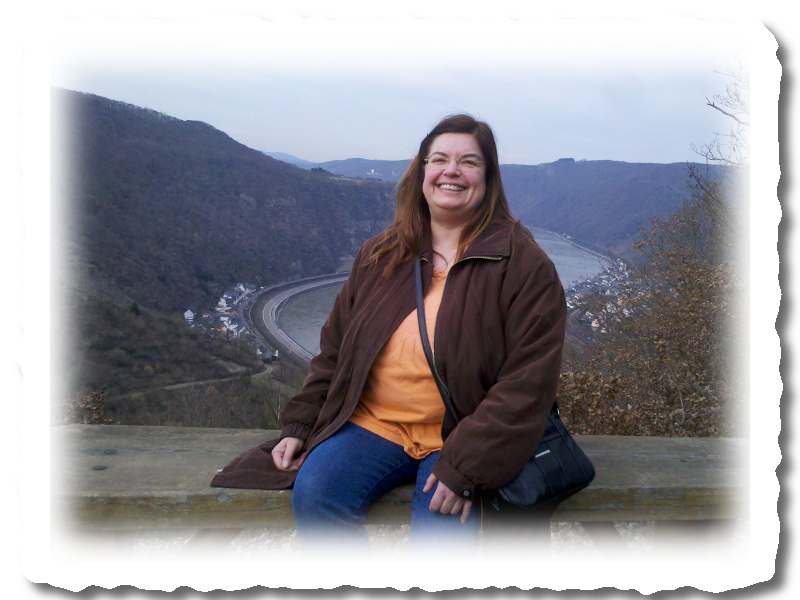 View to Hirzenach
Hirzenach is located at a lovely river bend in the Rhine valley surrounded by rocks of the Middle Rhine Highlands.
My house is located at the end of the village in the direction of the Loreley. It was build in the year 1898 and was a long time a winery. Today it houses a dental laboratory and you can get privat music lessons from me, Esther Gehann.

The Pension has 4 double rooms and can hospitate 8 persons. In the Riesling 1 a third person can sleep at the couch. In- and outside the light is equipped with motion sensors.
The rooms
are after more than 10 years newly renovated
are located in the second floor
are en suite
offer place for walking sticks, motorcycle and bicycle helmets
have a rack for suitcases and backpackes
have internet with free wifi
have a view over the river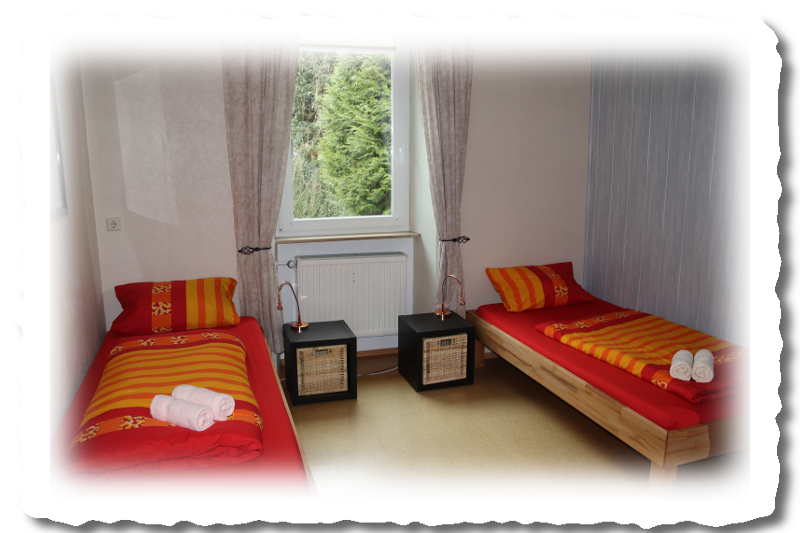 click here for more pictures
The room "Rivaner"
have two single beds and a desk
have a beautiful view into the garden
is 16 sqm in size
can also use as single room
The room "Burgunder"
have a big double bed, a desk and a seating area
have the marvelously view over the river
have a corridor
is with his 22 sqm in size large and spacious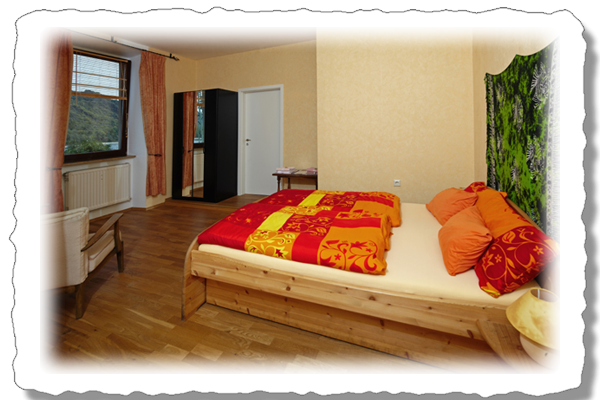 click here for more pictures
The room "Riesling 1
are our biggest room
have a queen-size bed and a sofa bed
can be enlarge with the room Riesling 2 with a two single beds
have a big and stylish bathroom
have also the beautiful view over the river
have also a corridor
is total 50 sqm in size
is ideal for families with children
The room Riesling 2
have tow single beds
can be enlarge with the room Riesling 1
have also the beautiful view over the river
have also a corridor
have a seating area
is total 16 sqm in size